Sleeping Dogs is set in the streets of a living, breathing, neon, beautiful Hong Kong, (a Hong Kong facing drastically different societal issues from the Hong Kong of today, but save that for a different article). Originally, this game would have fallen under the Activision umbrella within the True Crime series. Eventually, it was by Square Inix, the company who brought us the incredible Deus Ex. Sleeping Dogs draws us into the thrilling world of Wei Shen. Wei, is a cop burdened with a tragic past, who is driven to delve deeper into criminal underworld of Hong Kong. Journey with Wei as he balances his responsibilities to himself, the Hong Kong Police Department and with the dangerous Triads.
Why Not Just Play GTA
Though there are countless similarities between Sleeping Dogs and Grand Theft Auto, this game still manages to carve out its own unique identity. Like GTA, I found the music played by the radio stations to be thoroughly enjoyable. Weaving through the rainy streets of Hong Kong while listening to the unique array of beats (playlist located at the bottom of this article), allows for a greater immersion into the Sleeping Dogs' stylish ambiance. The dialog mixes English and Cantonese, which again aids in the immersion into the world as well as increasing the authenticity of the characters. The various side characters also come to life with the help of the fantastic voice acting, and positively augments the worlds atmosphere.
"Why do you not have a pork bun in your hand?"
– Sleeping Dogs' Street Vendor
Aside from the narrative driven world building and visually appealing skylines, the best part about Sleeping Dogs is the combat system. Hand to hand combat is especially enjoyable, allowing the player to dynamically navigate fight sequences based on the users preference. Switching and utilizing a various striking combination or seamlessly switching between grappling and striking made me excited to enter another battle. Traversing the city on foot is also unique as Wei can parkour over obstacles, walls, and even buildings.
Challenges
There are a few negatives that should be pointed out. Even though the main story line is well written, it is somewhat short. Secondly, the world is also not the sprawling sandbox open world as the large map would suggest. For many, the degree of confinement may leave much to desire in regards to freedom and exploration. There are also fewer vehicle to choose from than the plethora of options in GTA. Many readers may view this section an exercise in nitpicking, as it would be difficult for this game to compete with newer, better funded titles.
Final Thoughts
This game was recommended by a friend, and after seeing that it was on sale for only a few dollars on steam, the purchase was quickly made. What was received was a transaction of tremendous value. I could not have been more pleasantly surprised with the game and thoroughly enjoyed playing Sleeping Dogs from beginning to end.
Sleeping Dog's Awesome Playlist
Andreya Triana- Darker Than Blue (Instrumental)
Antipop Consortium – Volcano (Four Tet Remix Instrumental)
Bonobo – Kiara
Bonobo – The Fever
Coldcut – Sound Mirrors (Beats Mix)
Downtempo – Tailor-Made (Floating Points Remix)
Emika – Drop The Other
Emika – Professional Loving
Hexstatic – East
Stateless – Ariel (Instrumental)
Stateless – Miles To Go (Instrumental)
The Cinematic Orchestra – Burn Out
Loka – Safe Self Tester
Lorn – Soft Room
Lorn – My Drum Machine
Lotek Hi-Fi – What You See (Instrumental)
Raffertie – One Track Mind
The Cinematic Orchestra – Flite
Sway feat. Two Fingers – Jewels And Gems
Two Fingers – Keman Rhythm
Vivienne Lu & Nathan Wang – Fly (Cantonese)
Nathan Wang – Love Is Heavy
Nathan Wang – The Hard Way
Nathan Wang – You're Not There
Bei Bei & Shawn Lee – The Blue Grotto
Bei Bei & Shawn Lee – Hot Thursday
Bei Bei & Shawn Lee – Into the Wind
Bei Bei & Shawn Lee – Little Sunrise
Celestial – Shanghai Nights
Celestial – Gao Shan Ching
Celestial – The Crossing
C.L. Ritchie Lo & M.P. Mabel Ki & Chan Charles – Butterfly Garden
C.L. Ritchie Lo – On Buddha's Land
C.L. Ritchie Lo – Lhasa Groove
C.L. Ritchie Lo & M.P. Mabel Ki – Dragon Dreams
M. P. Mabel Ki – Moonlight Song
M. P. Mabel Ki – Behind the Great Wall
Jay Price – Art of Xen
Jay Price – House of Lightning
Jay Price – Crystal Dawn
Jay Price – Shanghai Lullaby
Jay Price – Golden Dragon
Tony Tam – Hard Life
Tony Tam – Hoppin' the East
Yiming Xie – Beijing Rock
Yiming Xie – Mongolian Dream
Chum Hung Tam – From Xikou with Love
Makino Saburou – Mount Fuji
Pichit Paiboon – Tuanjai
Tony Tam – Hong Kong Nights
Tony Tam – East World
Nathan Wang – Way Too Damaged
Nathan Wang – Anthem
Nathan Wang – End of Days
Nathan Wang – Drag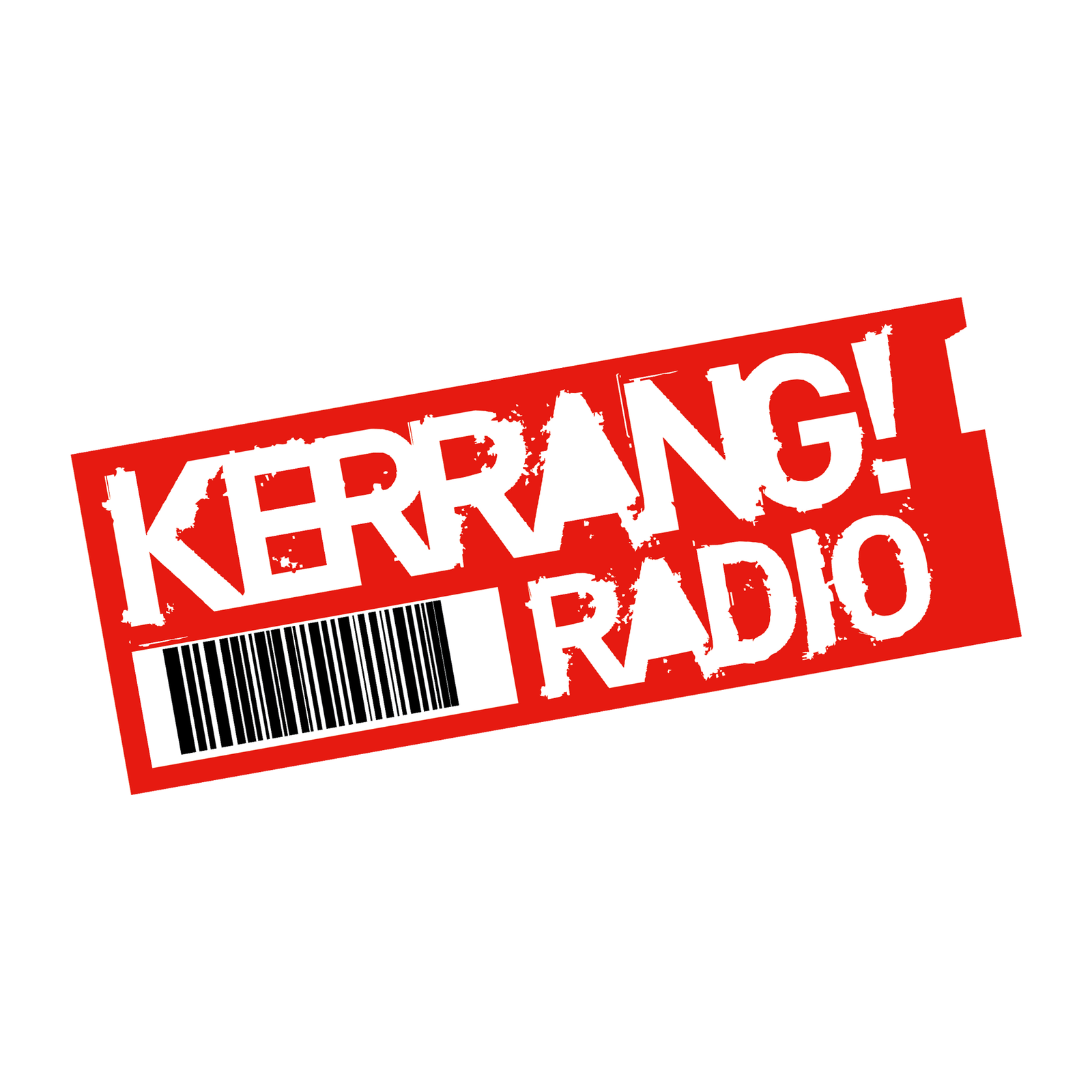 Animal Kingdom – Get Away with It
The Big Pink – 1313
Brakes – Hey Hey
Breton – Edward the Confessor
Eugene McGuinness – Lion
Gem and the Deadheads – Automatic Response (Demo)
New Navy – Oceans
The Kooks – Mr. Nice Guy
White Rabbits – Temporary
Blood Red Shoes – Cold
Maps & Atlases – Israeli Caves
Kasabian – Re-Wired
Strange Talk – Climbing Walls
Miles Kane – Kaka Boom
The Phenomenal Handclap Band – The Unknown Faces at Father James Park
Mount Washington – Silver Screen
Bombay Bicycle Club – Shuffle
The Maccabees – Unknow
The Drums – Book of Revelation
Ladyhawke – Black White & Blue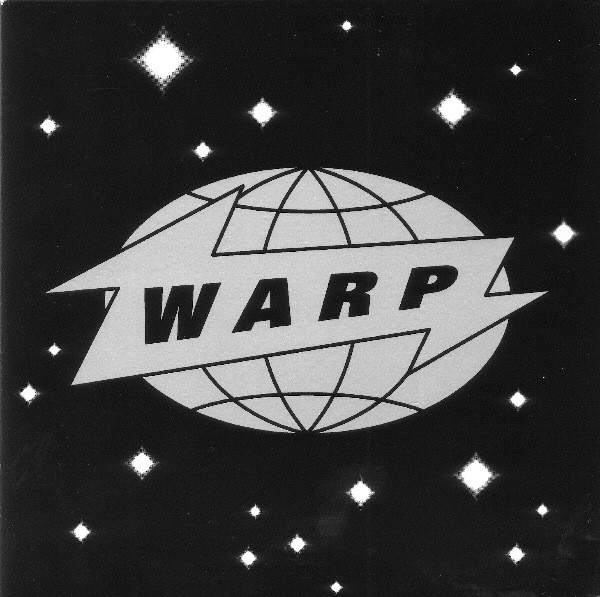 Rustie – After Light
Rustie – Ultra Thizz
Plaid – Somnl
Plaid – Thank
Bibio – Anything New
Bibio – Dwrcan (Eskmo Remix)
Flying Lotus – GNG BNG
Flying Lotus – Parisian Goldfish
!!! – The Hammer
Autechre – Second Scout
Clark – Alice (Redux)
Squarepusher – Beep Street
Africa Hitech – Lash Out
Harmonic 313 – Dirtbox
LFO – Psychodelik
Hudson Mohawke – FUSE
Gonjasufi – Ancestors
The Hundred in the Hands – Dressed in Dresden (Various Remix)
Battles – Futura

Johann Sebastian Bach – Ouverture No.
Claude Debussy – Suite bergamasque: III. Clair de Lune
Richard Wagner – Die Walkure, Act III: Ride of the Valkyries
Aram Khachaturian – Gayane: Sabre Dance
Dmitri Shostakovich – The Gadfly Suite: Five Days – Five Nights Suite – XII. Finale
Giuseppe Verdi – Rigoletto, Act III: La donna e mobile
George Frideric Handel – Messiah
Wolfgang Amadeus Mozart – Piano Sonata
Edvard Grieg – Peer Gynt, Act IV: Morning Mood
Sergei Rachmaninoff – Vocalise
Pyotr Ilyich Tchaikovsky – The Nutcracker March
Johannes Brahms – 5 Lieder
Jacques Offenbach – Orpheus in the Underworld
Ludwig van Beethoven – Bagatelle in A minor
Johann Pachelbel – Canon in D major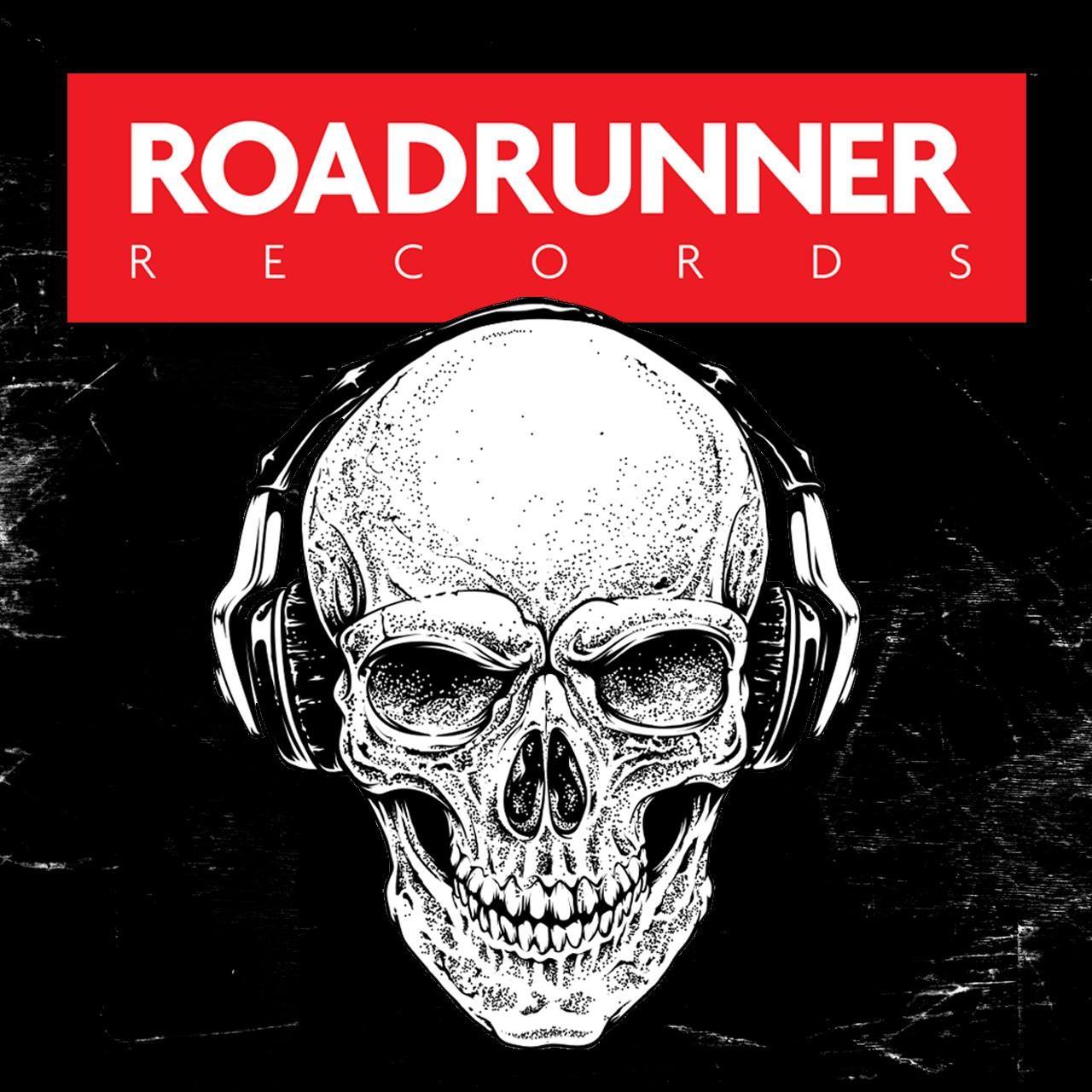 Black Stone Cherry – Rain Wizard
Black Stone Cherry – Change
DevilDriver – Bring the Fight (To the Floor)
DevilDriver – Dead to Rights
Opeth – The Devil's Orchard
Opeth – The Grand Conjuration
Machine Head – Locust
Machine Head – Be Still and Know
The Parlor Mob – Take What's Mine
The Parlor Mob – After All
Fear Factory – Edgecrusher
Dream Theater – On the Backs of Angels
Soulfly – World Scum
Trivium – Anthem (We Are the Fire)
Killswitch Engage – My Curse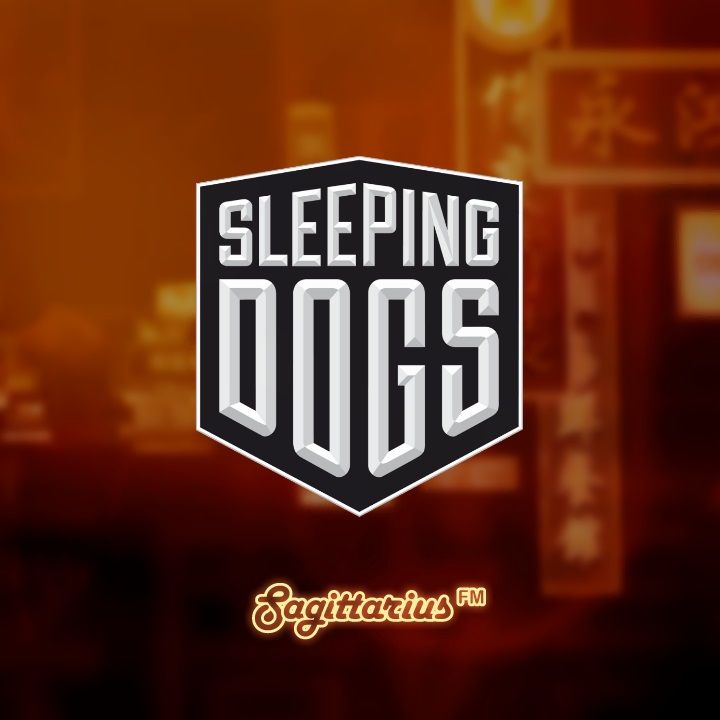 Duran Duran – Girls on Film (Night Version)
Martha and the Muffins – Echo Beach
XTC – Senses Working Overtime
Pilot – Magic (Original Version)
Deep Purple – Fireball
Thin Lizzy – Bad Reputation (From L & D Outtake)
Robert Palmer – Work to Make It Work
Tears for Fears – Pale Shelter
The Allman Brothers Band – Don't Want You No More
The Jam – In the City
Queen – Dragon Attack
The Who – Eminence Front
Siouxsie & The Banshees – Hong Kong Garden
Climax Blues Band – Couldn't Get It Right
The Budos Band – Ride or Die
The Budos Band – Mas O Menos
The Budos Band – Scorpion
Charles Bradley – The World (Is Going Up in Flames)
Charles Bradley – This Love Ain't Big Enough for the Two of Us
Lee Fields and Sugarman & Co. – Stand Up
Menahan Street Band – The Contender
Menahan Street Band – Make the Road by Walking
Mighty Imperials – Thunder Chicken
Sharon Jones & The Dap-Kings – Keep On Looking
Sharon Jones & The Dap-Kings – The Reason
Sharon Jones & The Dap-Kings – Money
The Sugarman Three & Co. – Shot Down
The Sugarman Three & Co. – Promised Land
The Sugarman Three & Co. – Take It as It Come
Vivienne Lu & Nathan Wang – Yellow Fever
KIDGOD -CHEE PRODUCTION – Nathan Wang – The Life
KIDGOD -CHEE PRODUCTION – Nathan Wang – Undercover
KIDGOD -The Big Big Band – Nathan Wang – Jazz Nights and Days
KIDGOD -The Big Big Band – Nathan Wang – Riding the Clouds
KIDGOD -The Big Big Band – Nathan Wang – Mumbo Jumbo
24Herbs – Do You Know Me
24Herbs – Hong Kong Kowloon
24Herbs – Turn It Up
24Herbs – Sin City
24Herbs -feat. KZ – No Brothers
Only Won – Add Oil
Only Won – Destroy
Al Rocco – In da Club
Gary Liu – Nathan Wang
Nathan Wang – The Love I Want
KIDGOD – Let Go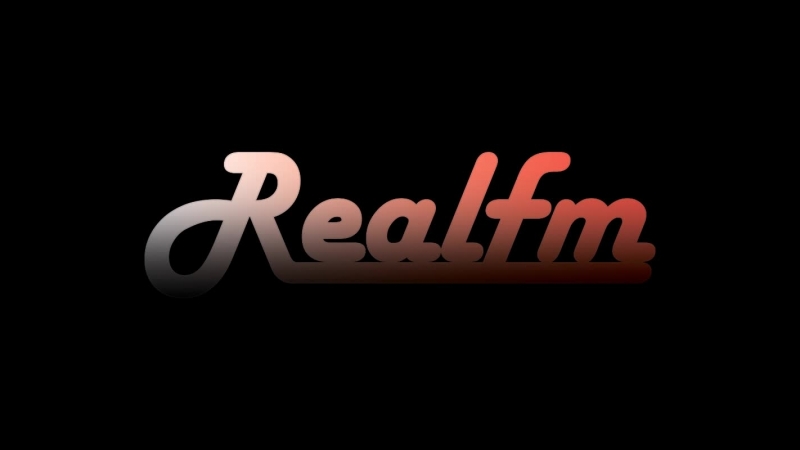 Chali 2na – Step Yo Game Up
Ninjasonik – In and Out
Nneka – Camouflage
Terry Lynn – System
Tchaka Diallo feat. Terry Milla – Shoot Yo Shot
JJ Doom – Rhymin Slang (Dave Sitek Remix)
Guilty Simpson – Dreads
Dels feat. Roots Manuva – Capsize
J Dilla feat. Common – E=MC2
Ghostpoet – Finished I Ain't
Felt – Protagonists
Ozomatli – Saturday Night
Robot Koch and John Robinson – Channeling
Freddie Gibbs – Playa (Mexicans with Guns Remix)
Jadakiss – Kiss of Death
Strong Arm Steady – Klack or Get Klacked
Banda Black Rio – Back to the Project
The Clash – I Fought the Law
Air Supply – All Out of Love
Steely Dan – Reelin' in the Years
Pat Benatar – Hit Me with Your Best Shot
Robert Palmer – Bad Case of Lovin' You (Doctor, Doctor)
A Flock of Seagulls – I Ran (So Far Away)
Cyndi Lauper – Girls Just Want to Have Fun
A-ha – Take on Me
Saki Kaskas – Sagittarius
Robert Palmer – Bad Case of Loving You (Doctor, Doctor)
Lotek Hi-Fi – What You See
Coldcut – Sound Mirrors
Rustie – Surph
Autechre – Second Scepe
Andreya Triana – Darker Than Blue
Photek feat. Linche – Sleepwalking
Photek feat. Linche – Sleepwalking (2)
Unknown Artist – Dance of the Yi People Remix (Sleeping Dogs Theme D)
Unknown Artist – Sleeping Dogs Theme A
Unknown Artist – Sleeping Dogs Theme B
Unknown Artist – Sleeping Dogs Theme C
Wu Man and Friends – Dance of the Yi People
24Herbs 廿四味 feat. Janice Vidal – Wonderland
Bei Bei & Shawn Lee – East
Pilot – Magic
Thin Lizzy – Bad Reputation
Saki Kaskas – Dragon Chase
Cyndi Lauper – Girls Just Want to Have Fun (Early Guitar Demo)
Billy Paul – East